According to the National Institute of Mental Health, childhood trauma is defined as: "The experience of an event by a child that is emotionally painful or distressful, which often results in lasting mental and physical effects."
The most common causes of childhood trauma include:
Accidents
Bullying/cyberbullying
Chaos or dysfunction in the house (such as domestic violence, parent with a mental illness, substance abuse or incarcerated)
Death of a loved one
Emotional abuse or neglect
Separation from a parent of caregiver
Sexual abuse
Stress caused by poverty
Sudden and/or serious medical condition
Violence (at home, at school, or in the surrounding community)
War/terrorism
No one can predict how each individual child will react. That's why it is so important for parents and caregivers to monitor their children's behaviors and check in regularly on what's happening in their worlds.
Long-Term Effects of Trauma
Trauma has the potential to impact a person's physical, emotional, social and cognitive abilities throughout his or her life. Some typical long-term effects of untreated trauma include:
Alcoholism
Biological and neurological disorders
Cigarette smoking
Dropping out of school
Drug abuse
Early death
High risk behaviors (e.g. HIV exposure, sexually transmitted diseases)
Obesity
Suicide
Traumatized children tend to show signs that they are feeling fearful and vulnerable.
Some common behaviors that may signal trauma for older children include:
Behavioral Signs of Trauma
Appetite changes
Clinginess
Difficulty sleeping
Difficulty paying attention or concentrating
Headaches
Increased aggression
Problems interacting with other children
Problems at school
Regressive behaviors (acting like they did when they were younger)
Stomachaches
Temper tantrums
Emotional Signs of Trauma
Anger or irritability
Anxiety
Depression
Emotional numbness
Extreme emotional distress
Inconsolable crying
Nightmares
Sadness
Withdrawal or avoiding engagement with others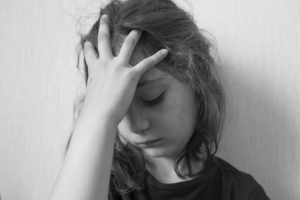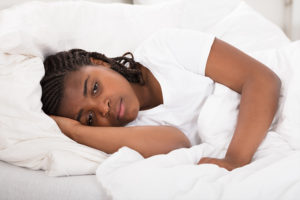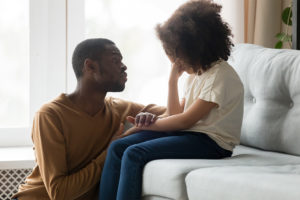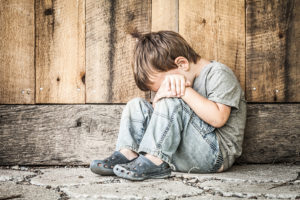 How Can I Identify Childhood Trauma?